Importance of UI/UX design in software development. Business guide.
Table of Contents:
1. Introduction
2. The difference between UI and UX design
3. How the UI /UX design process look?
4. Key components of UI and UX design 
5. What business gains with UX/UI design
6. Challenges of modern design
7. UX/UI design broads humans' perspective


The topic of how and if UI/UX design is important for a digital product to succeed is still a very popular query searching on Google. Even though the awareness of UI UX design significance is growing, the issue is still not fully understood. And that is a pity. For users but also for business.
Ultimately, the product's success is about users who want to use them. And the UI/UX design is all about it. To make digital products user-friendly and useful. Therefore, the conclusion is clear – when the user gains, so does business.
"Finally, people have to actually purchase it. It doesn't matter how good a product is if, in the end, nobody uses it." ― Donald A. Norman, The Design of Everyday Things
However, there is still some kind of uncertainty and hesitation from the business, when considering UI/UX design importance. Hopefully, discussions and articles focused on raising the awareness of how important UI /UX is will help to make the job done. And we assure you that it is worth being convinced.



The difference between UI and UX 
Before clarifying what the design process consists of and why it is important to the success of the product, let's try to say a little more about its basics.

UI and UX are not the same things, however, they can't exist without each other. 

UI abbreviation is nothing more than User Interface. It is about how the product's design interacts with users, or rather, how users interact with the product. The more effective, easier, but also enjoyable interactions between UI and the user, the better. 
How then does the UI designer know what solutions are the most effective for the target audience? Thanks to the UX. The goal of a great UX, which stands for user experience, is to understand users, determine the solution they need and give it to them. The positive side effect of well-performed UX software development is gaining loyal customers for the business. When giving people what they need, solves their problems, or makes their life easier, we get their purchase decision.



What does the UX/UI design process look like?
The UI/UX design is a process that for most designers is known as a 'design thinking' process. It's important to emphasize the ongoing actions behind it because the design process doesn't happen once, it's iterative. It means that UI/UX designers usually try different approaches and solutions and continually improve them until the best one emerges. 
UI/ UX design focuses on how users feel and interact with a digital product. Design thinking allows for understanding users' problems, solving them with solutions, and ensuring the easiest and nicest interaction with the product which brings the needed solution. This is only a short recap of what design thinking is. The whole UI UX design process is a bit more complicated and can differ depending on the project, but the goal is clear: understand users and get them what they need. 




Key components of UI and UX design process
The process of UX UI design can vary and it depends on many circumstances. The most crucial components of the UX UI process must be defined and adjusted to the project's and business's needs. Let's see what tools the design process can use and what they are needed for. 


UX components are about research
UX depends heavily on research. Its goal, in overall understanding, is to discover and define. Thorough research you can find and name problems end users have, and propose solutions. Learning about user behavior is the best way to find out what you can provide to improve customer satisfaction. Sounds simple but it requires work and effort, at last, to get the right answers, you need to ask the right questions.


Market research 

Competitive analysis
Analyzing the brands and products of competitors, or the companies who offer similar products as your business does, gives you a well-rounded foundation of knowledge about the market your product will enter. A competitive audit is an overview of your competitors' strengths and weaknesses, and believe us, it's useful.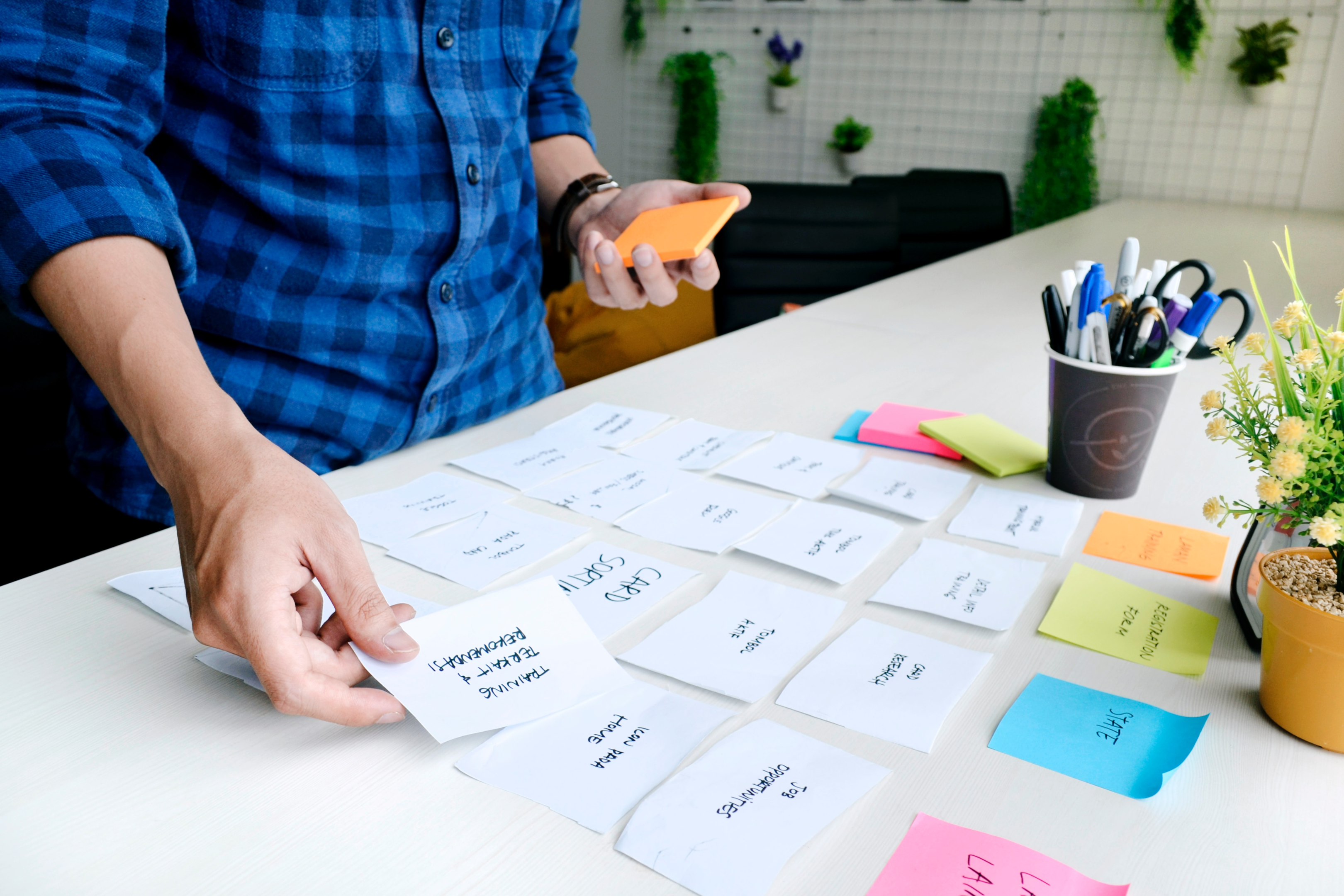 User research 

User personas
If you don't know your audience, or you want to know them better, UX researchers can definitely help you. There are many ways of conducting research about the users, all depending on the project's needs. The juicy stuff you will get is the presentation of the user personas. Why is it a great material to use? It focuses on describing your potential real users with their pain points, their needs, and goals. You will know who your audience is. 
The user personas tell you who the user is but that is not the end of the audience's discovery. There are also a few tools that give knowledge about the user's attention, behavior and actions.
User journey map, user stories, user flow
These can give you a better understanding of users' stories and how they fulfill their needs or solve their problems. What do they miss to make them happy and get what they need? What are the touchpoints with your product? This kind of information is a valuable source to create a product that will be simply useful. 


UX changes research findings into solutions


Wireframes
A wireframe is the basic skeleton of a digital experience, like an app or a website. Wireframing means creating simple layouts including lines and shapes with some text. So why do UX designers create wireframes?
1. They are easy, quick, and cheap to prepare.
2. Wireframes establish the basic structure of a page, before any visual considerations, like color or images, are added.
3. Wireframing allows highlighting the intended function of the product.
4. Wireframes changed into interactive prototypes allow for testing of the included elements that serve the overall functionality.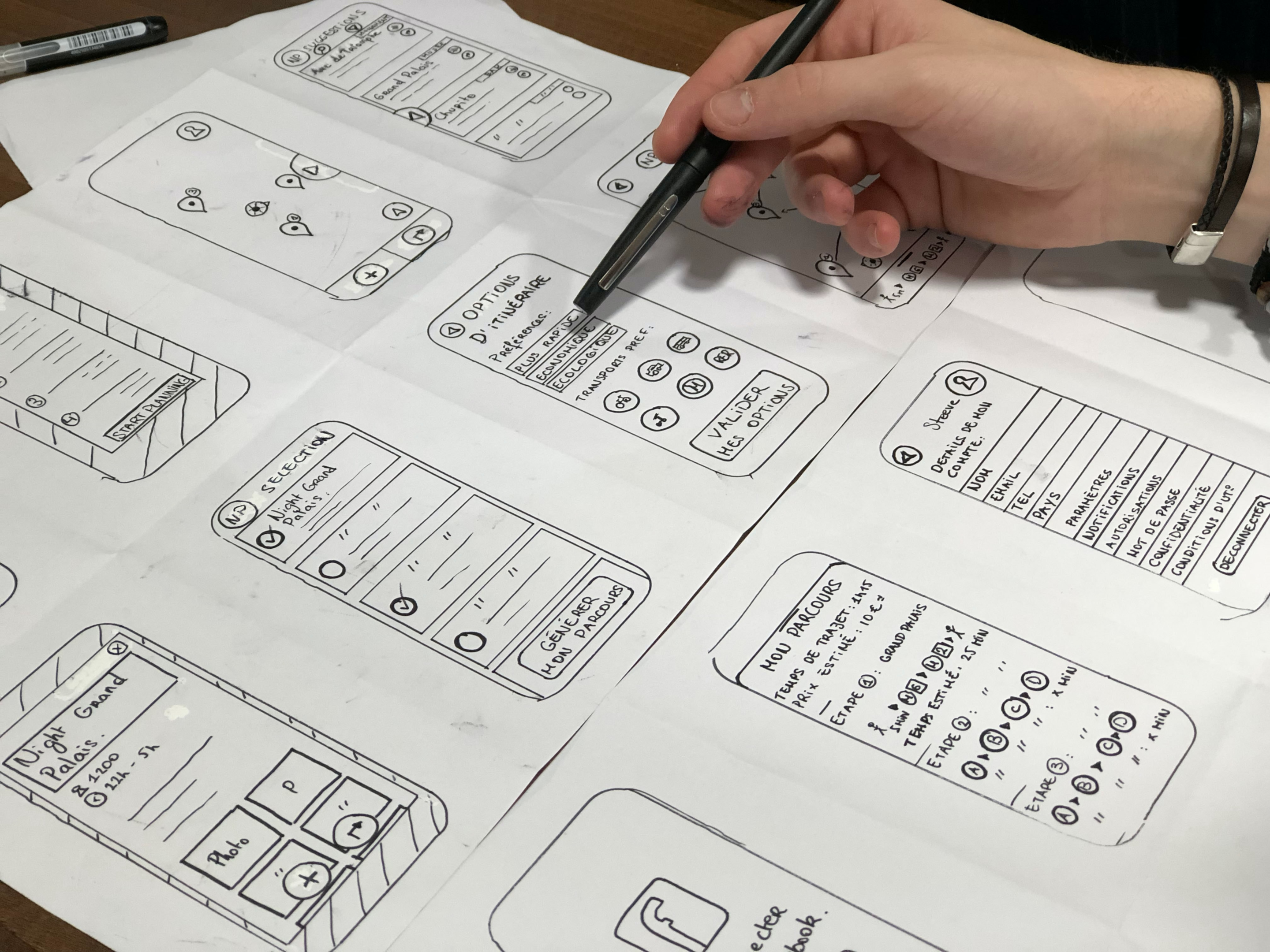 Interactive prototypes
They are simply interactive wireframes. The prototypes show how the early designed product will work. They are intended to test functionality by users to evaluate a product. The goal of testing (called usability studies) is to identify usability issues that the user experiences with your prototypes, so the issues can be fixed before the software development process begins.


UI design uses UX outcomes to create product
UI design brings to life all results achieved and defined during the UX phase, so one cannot exist without the other. UX collects data on users' needs, defines solutions, and tests their prototypes with an audience. All gathered information and conclusions become the base used to create the user interface. 
UX and UI design are co-dependent. There is no appealing UI without solid UX, and the greatest UX solutions are nothing without UI design. 


What makes good UI?
UI design's primary goal is to connect the user with a product – web and mobile apps, websites.  The interaction should lead to achieving the user's goal in an easy and enjoyable way. Here the whole package of visual design comes to play. UI designers use typography, colors, icons, images, and animations. All these elements should guide and help the user to reach his objective. 


Typography
Typography reflects a design's personality and style, but it also helps to transmit the brand's identity. It is a great way to build a hierarchy that helps users to focus on the most important parts of the UI design and boost efficient user experience.


Colors 
Have you ever gazed at color and started to feel an emotional relation? Color is one of the ways humans relate to the world, and that includes digital products. Watching the seasons change or observing stunning sunrises, all these are forced with feelings that colors evoke. 
In UI design, setting the mood is one colors' function but there is also another one, equally important. Colors prompt users to conduct actions. They create user interaction with the product's features. So believe us, buttons' colors matter 🙂 



Images and icons
You may ask yourself, is it important enough to think so hard about it?
It ist. Let's take a UI design in a mobile application for instance. Using icons can quickly communicate concepts, instead of explaining the meaning with words. When designing for small formats like mobile, it's important to use the full potential of visual elements.


Animation
A good way to tell a story is to use animations. They are appealing and attract the users' attention quite easily.



Why UI UX design is important?
Hopefully, while reading about the key deliverables that create a good UX UI design process, you have already drawn some conclusions regarding its importance. Let's take it all apart, and analyze what exactly your software product can gain with UX UI design.



People buy product
UI UX design helps to create a product that meets users' needs or resolves their problems. This side effect is the most crucial one. The basis of the product's success is the purchase decision. If the consumers want your product you win. If not, even a well-working, good product is not enough. People need things for a purpose, and UX UI design helps you to discover it and create a product people want. 
"Life's too short to build something no one wants." Ash Maurya

Catches users'attention

Good design of user interface grabs people's attention. Designers can do magic stuff, really. They create aesthetic, enjoyable, surprising, and visually appealing representations of your products or services. What you get depends on what you need to give with your product. Nothing catches the user's attention better than visual designs. As humans, we read visuals quickly and intuitively. Don't miss the possibility of what a good design can give you.  
"It's not enough that we build products that function, that are understandable and usable, we also need to build products that bring joy and excitement, pleasure and fun, and yes, beauty to people's lives." Don Norman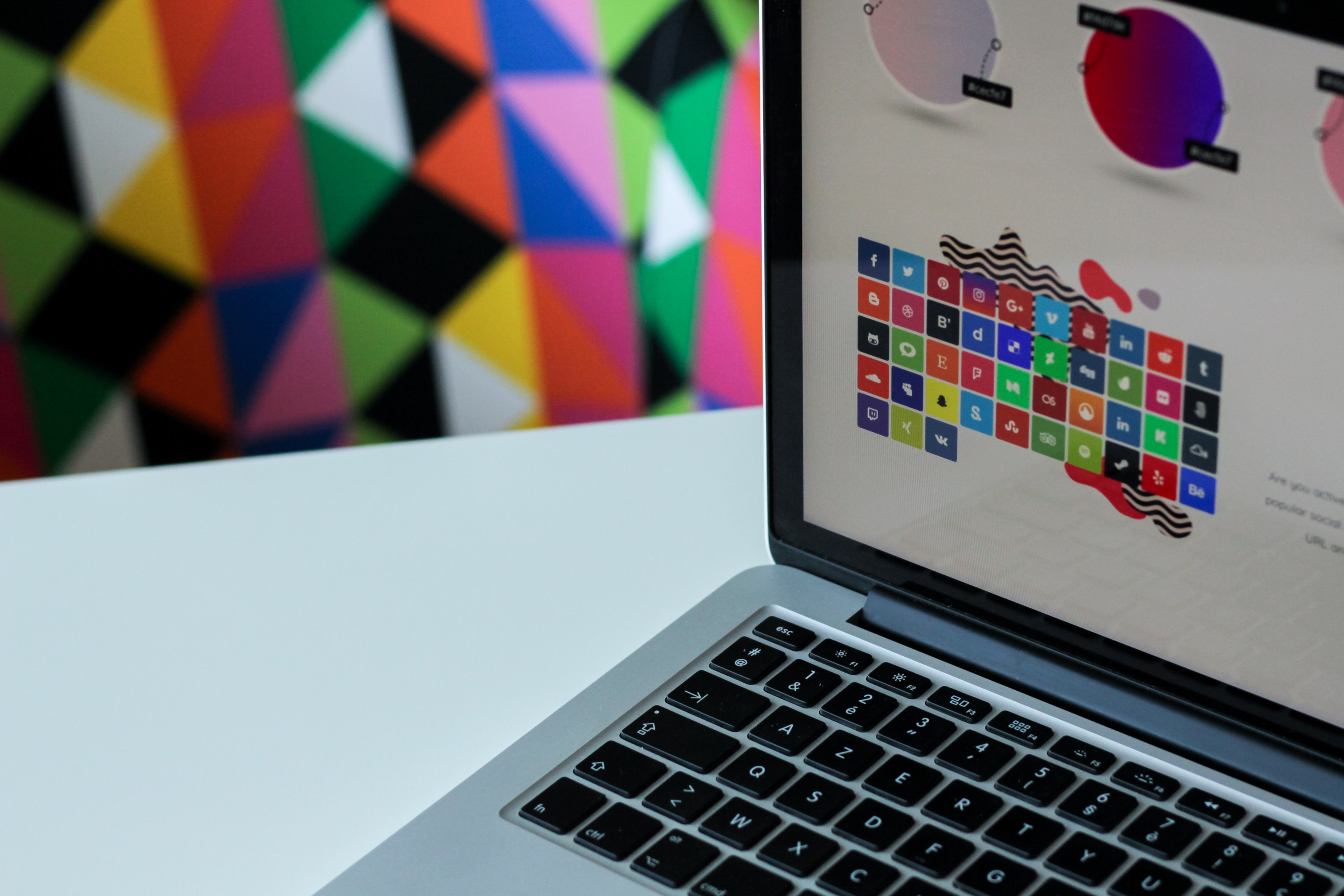 Creates loyalty
UX UI design attracts long-term customers'. In a world packed with products, offers, and incentives, we tend to stay with what serves us. This allows us to limit the constant stimulation of our nervous system and make fewer decisions. It applies to mobile apps and all digital products as well. We all need user-centered products with a pleasant visual aesthetic to stick with.


Lower costs
Yes, you can save money with the UI UX design process. And yes, this one is a bit funny. Why is it so? It happens that business doesn't want to spend money on UX UI as it's not the core. Development is what the business spends resources on. Unfortunately, this approach leads to launching the products people don't buy as they don't give them what they need. And this scenario means the product fails. Money has been drowned. Conducting user testing on the interactive prototype before the development phase allows for testing the product, gathering feedback, and making amends if needed. This way the software development team brings to life a tested product, and avoids redo development work. 


Brand recognition
UX UI design builds the image of the brand and the company. As we all know, good news spreads fast. If you build a useful product, people eagerly use, your brand image soars. This creates the reliability of your business and as a result, customers make lasting relationships with your company's brand. The final effect will be the increased traffic, conversion rates, and hopefully profits.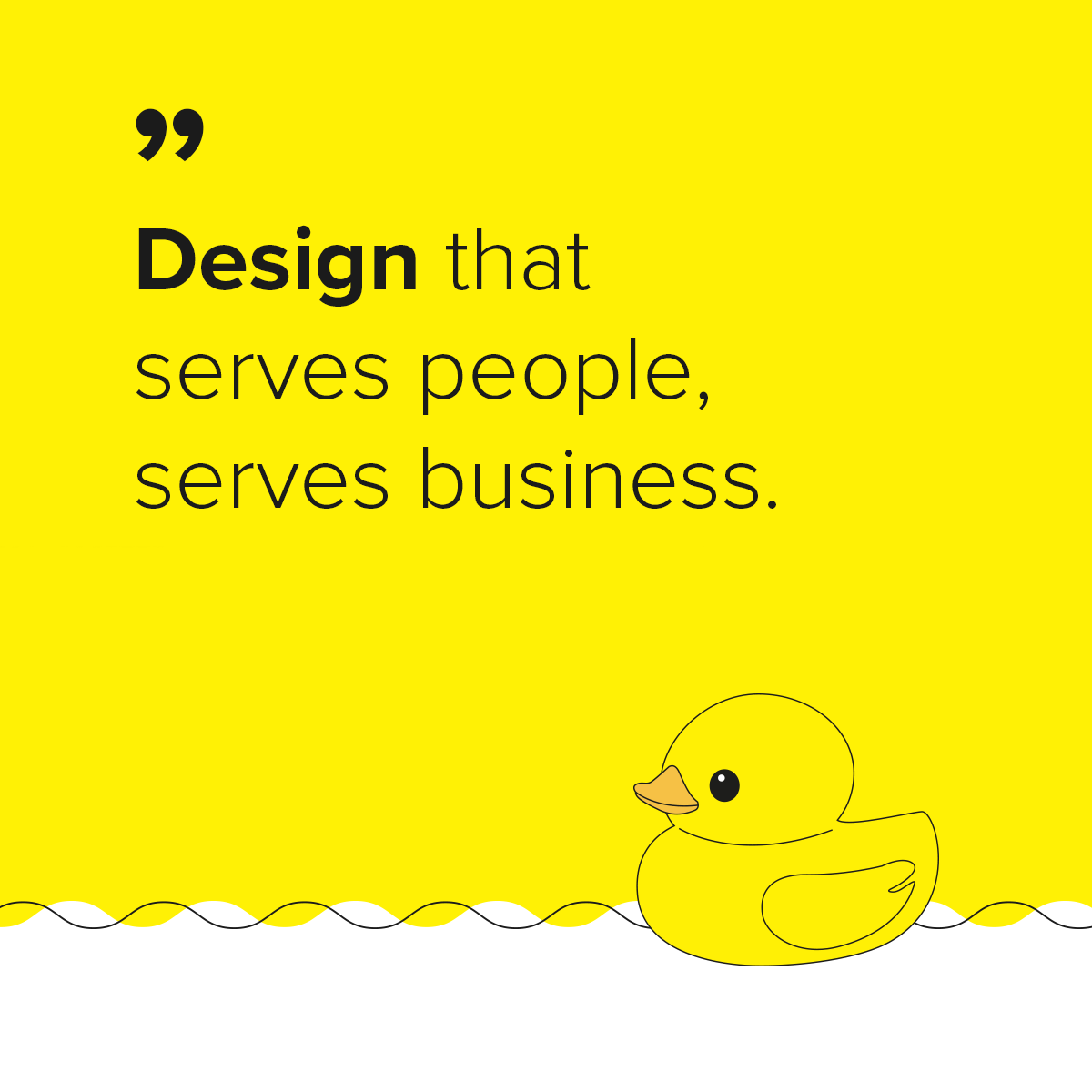 Face the challenges of UI UX design process 
UI UX software development is an ever-changing and iterative process. It covers many touch-points with users, so the process itself is complex and must be as much adjusted to the users as possible. 

Friendly for mobile app users
Even you are the website or web application owner, you need to be aware that most of the traffic comes from mobile devices. This tendency won't change but it will increase. 
UI UX designers have to create solutions adapted to the various needs. It means that all digital products must be friendly for mobile app users. Responsiveness is essential, the same as correspondingly large text, and the user-friendly spacing between elements. Designers have to take into account all of these needs and provide solutions easy to navigate on all devices. 


Inclusive user experience 
The world is changing, so the modern design also. The UX UI solutions should be accessible to as many users as possible. Especially for those previously marginalized. Software development companies, along with businesses, should emphasize creating user-centered products. This includes people with disabilities. 
While designing a website, or mobile app, the designer should consider applying solutions available for people with various limitations: vision, hearing, cognition, physical. Implementing practices allowing people with disabilities to use the product can bring many benefits to the business. Increased potential customers reach, better brand image are only a few of them.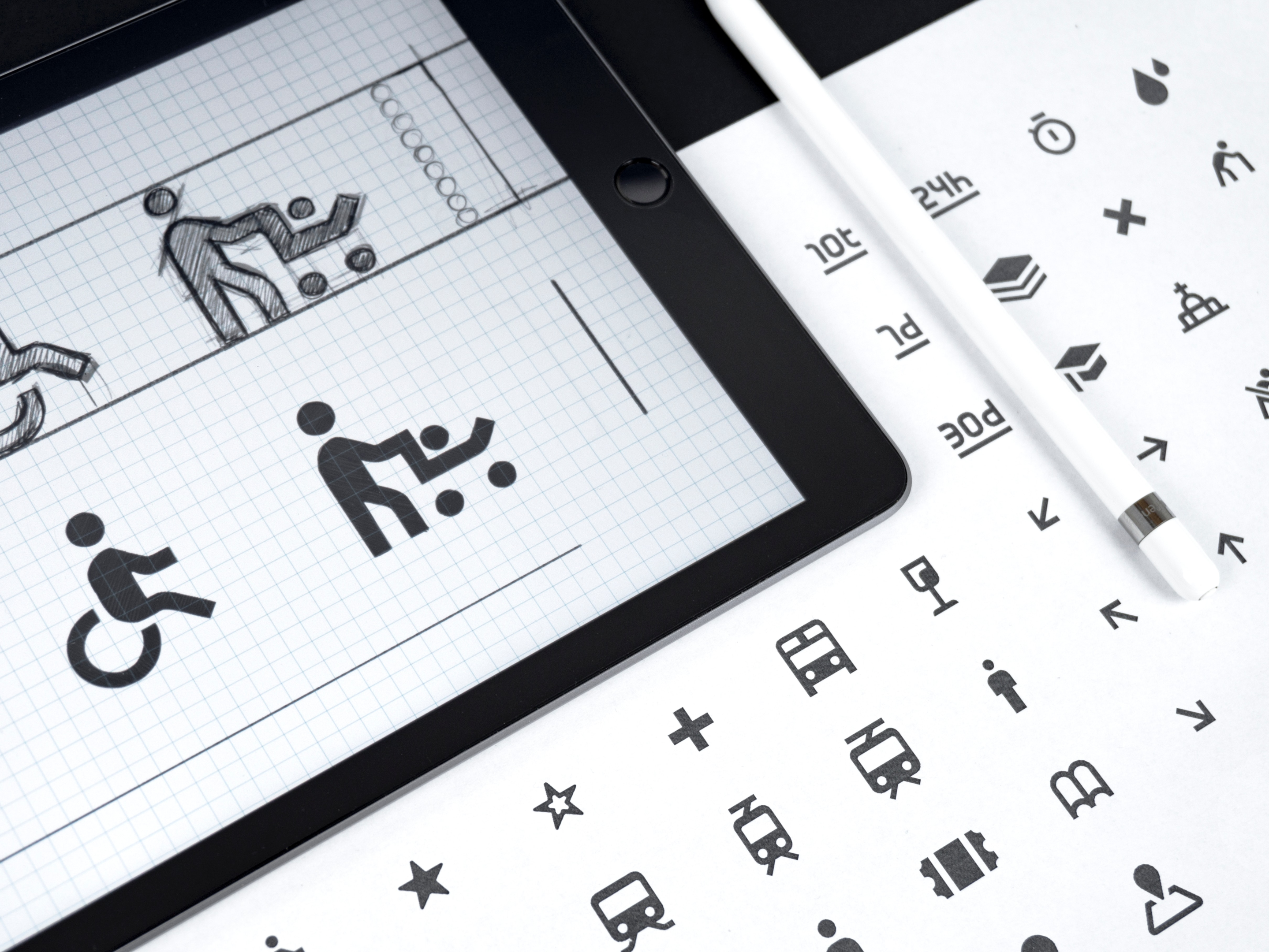 UX UI requires going beyond our own perspective
Our years of experience show us that UI UX software development requires people involved in the project to go beyond their perspective. We have to admit that it is not the easiest for us as humans – to understand that our perspective is not the most important one. Creating a product which we think is good, is not enough. The essential needs to meet are users' ones. Not the business owners or designers.
Our job as a professional software development company is to help clients understand, that their perspective doesn't always equal the user's need. It's useful to examine the real need of those who will decide to spend money on the product. The market success depend on users, not the business. The same applies to UI UX designers who create solutions. We all have biases and preferences. The clue is to be aware of them and use the UI UX design process to check if what we think is needed, is the real issue.
"We have to put the user first, get rid of the thinking that clings to our point of view. It is not mine or your opinion that counts on what is used well because what we design is not for us designers, it is for users." Hania B. UI UX designer

Still, resins of why UX design is important are not recognized as a crucial one by the business. However, this is changing and we think it is a change for the better. Digital products adapted to users' needs are something all of us need – business to grow, users to live easier, and software development companies to create products that matter and have a positive impact.

We're here to help your product's reach the users and bring the value to your business. Get in touch! Let's do awesome thing together.
Websites
Hi, we are Software Things, and we can help you with your website idea. If you are looking for a team to implement a useful, well-designed, and lightning-fast website – you've come to the right place.